Whitewater Rafting Do's & Don'ts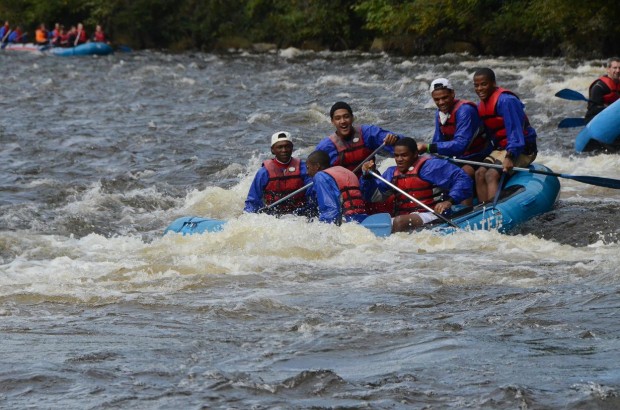 Whitewater Rafting Safety Tips
There are a few rafting Do's & Don'ts you should always follow when taking your whitewater rafting trip…
Do
Wear a Life Jacket
Make sure your life jacket is snug and buckled at all times
Listen to your river guides – they are there to keep you safe!
Notify your river guides of any medical conditions you may have
Wear proper shoes – no flip flops, slippers, or bare feet.  Old Sneakers, water shoes, or sandals with an ankle strap work best
Help your fellow rafters back into your raft if they unintentionally fall into the water, even if you do not know them.
HAVE FUN & MAKE MEMORIES!
Don't
Do not stand up in moving current.  If you unintentionally fall into the water, you want to float on your back with your toes pointed up, facing downstream.
Do not wear cotton if you are going rafting in the cold weather.  For the cooler months wetsuits, neoprene, polypropylene and wool are all items you can wear to keep you warm and dry.
Do not bring/use alcohol or illegal substances while on your trip.  It is dangerous and can bring harm to you, your guides, and fellow rafters.
Do not use your paddle as a splashing device
Avoid fallen debris and trees/branches in the river
NEVER GO RAFTING ALONE!